Anywhere by Living Parisian: the channel manager!
With our channel manager Anywhere, multiple reservations channels are no longer an obstacle to a simple and efficient establishment management! Anywhere gathers all your accomodations and reservation channels on a single platform. It will thereby make your job and your employees' much easier. With Anywhere, see everything with a single sight, change everything with a single click.
Anywhere automatically extracts all your reservation data from channels such as Airbnb or Booking.com and gathers them on a single, simple platform for all your properties. A centralized chat, a direct access to every data and a single price and availability modification tool will then make all your establishment management easier.
Ready for use immediately on any device, Anywhere will help you optimize your filling rates, rationalize your operations and planify the future. 15,000 properties accross the world already use Anywhere, start it now!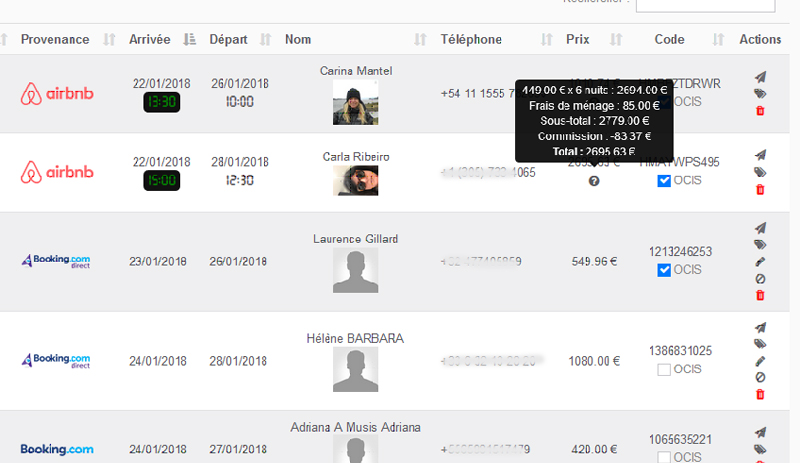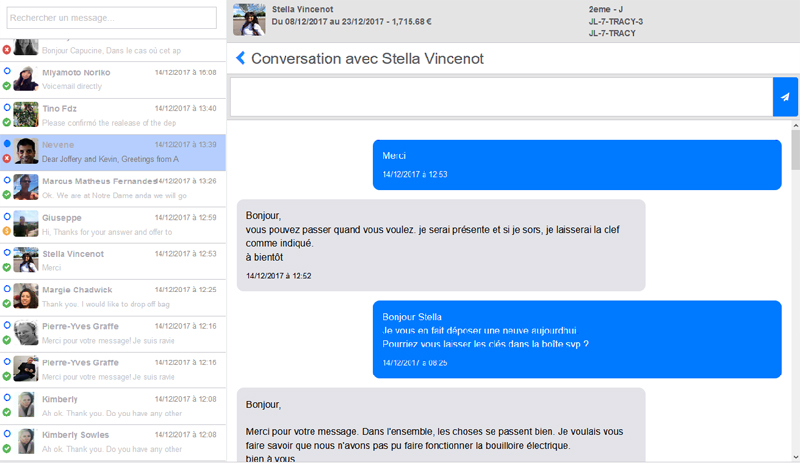 See everything with a single look...
From your platform Anywhere, you will manage several accounts from Airbnb, Booking.com and many other channels.
Reservations will automatically synchronize themselves from each one of your channels to a single page of your channel manager. The time when you lost hours comparing every channel is now over!
With a single look, you have a perfect vision on all your properties, reservations and guest informations.
... change everything with a single click!
Anywhere collects all the informations on your many channels. But your channels also update , from the data you have entered on Anywhere.
Enter your rates and availabilities only once on your Anywhere platform: they are immediately transfered to all your reservation channels.
And because Anywhere is entirely flexible, it features a price discrimination: discriminate your rates depending on the reservation channel by applying a price correlation rate or by setting a different price.
Several channels, one chat.
Exchange with your guests on any site (currently Airbnb or Booking.com) through a unique messaging service. Pre-approve, approve or refuse a reservation request from your chat.
Send your messages from Anywhere, your guests will receive them on the reservation channel inbox!
Anywhere chat will save your time with message templates and configurable variables (such as the guest's name, a price, an address...).
Your new manager. In every possible sense.
Anywhere is not only a channel manager, nor a simple CRM. Anywhere is whole. It has been thought as an actual control room of all your establishments, accessible 24/7 from any device, anywhere in the world.
You will quickly see it as an actual digital manager.
Conceived by engineers experienced with tourist accomodation, Anywhere provides a range of management tools for all issues: billing, reporting, user access...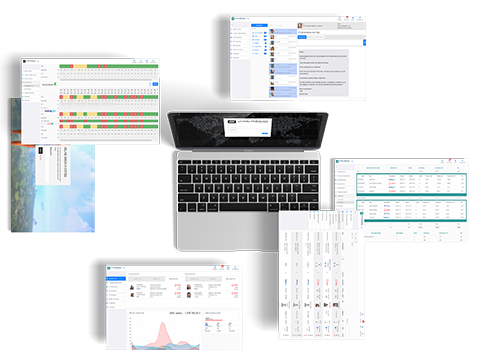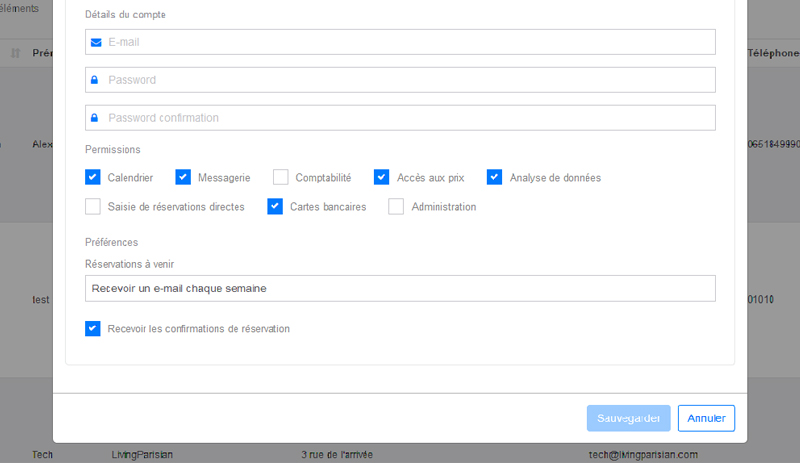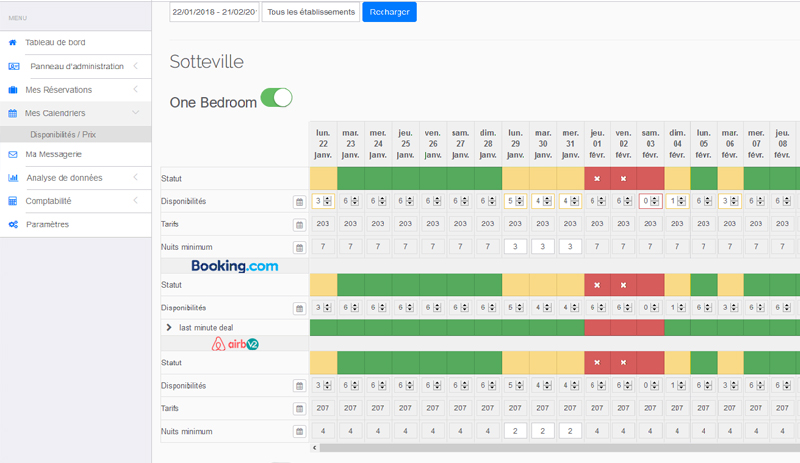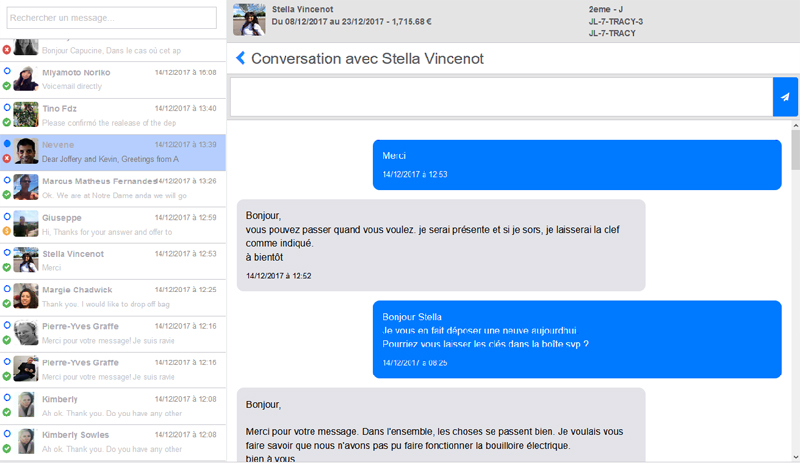 One chat
Pre-approve or refuse reservation requests as you would on Airbnb.
Rates and availabilites
All your availabilites and rates are synchronized on a multicalendar. Modify the multicalendar to change all your availabilites and rates on every channel.
Access to financial data
Create as many user accounts as you want and need. Assign them some properties and provide them access to the relevant data.
Billing
A billing tool will allow you to create a bill for a particular property.



A fantastic tool, an incredible support, an unbeatable price ! Living Parisian created a channel manager which works together with Airbnb and Booking.com. Moreover its price is unbeatable compared to the other systems on the market.

Rental agency



Anywhere has become our main digital communication channel with our guests. We can now follow our communications live and react when a client did not have an answer in time. We recommend it because it is a powerful software and the staff truely wants to adapt to their clients' needs. They are open-minded and really look after their clients.

Rental agency