Anywhere: the channel manager
---
Anywhere is the most centralized system for companies specialized in short term stay. Complete reservation manager, Anywhere gathers on a single platform all the channels that you use. Thanks to its many smart tools, you will adopt a fast, simple, efficient and multichannel management for your establishments. 15,000 properties around the world already use Anywhere. Stop waiting!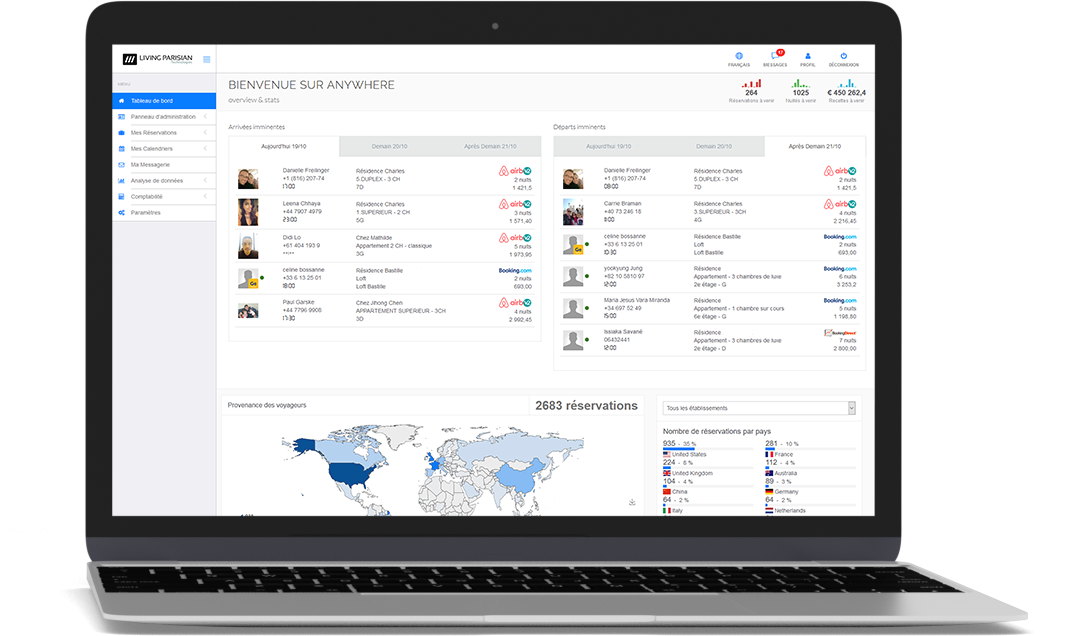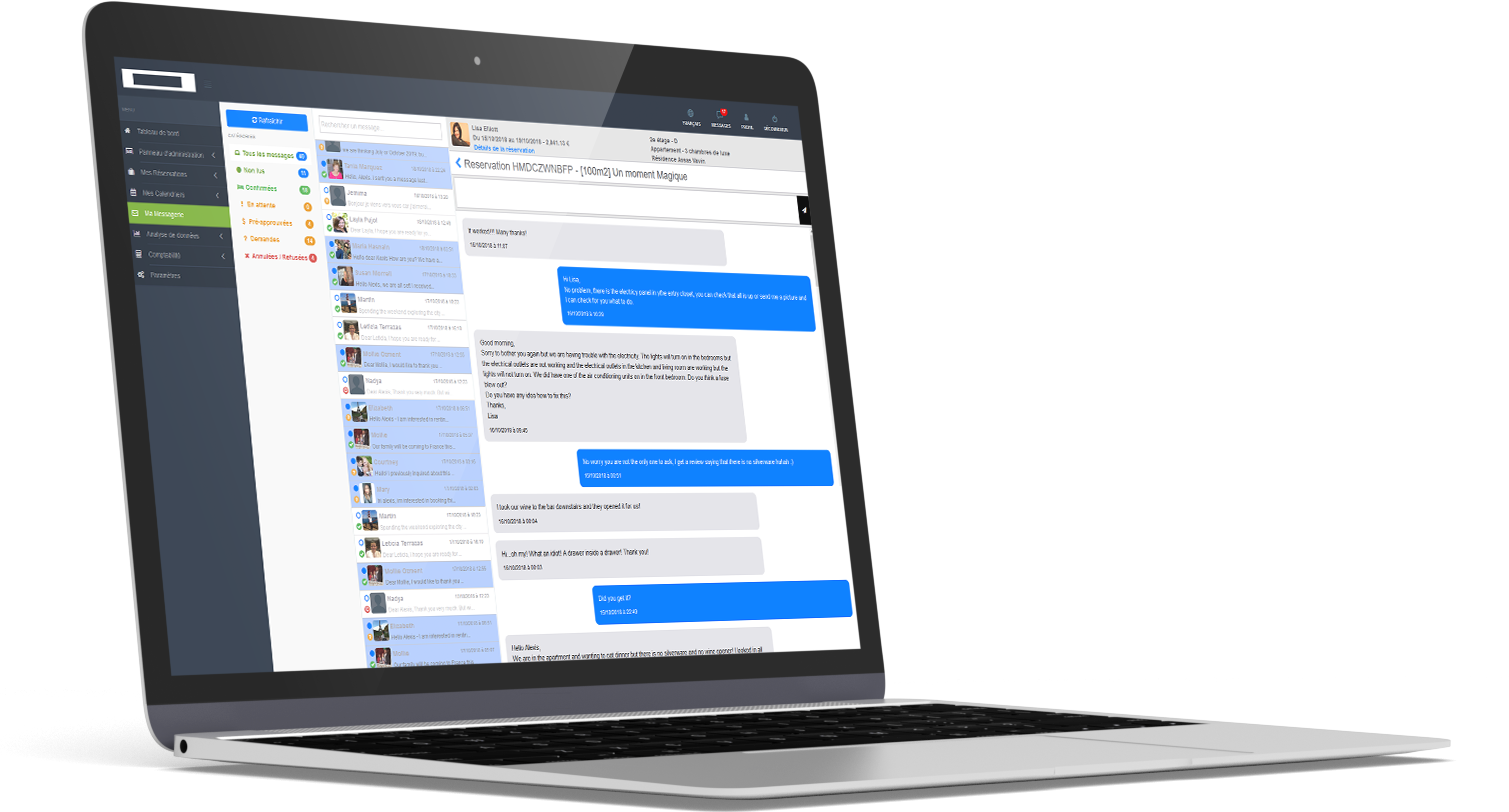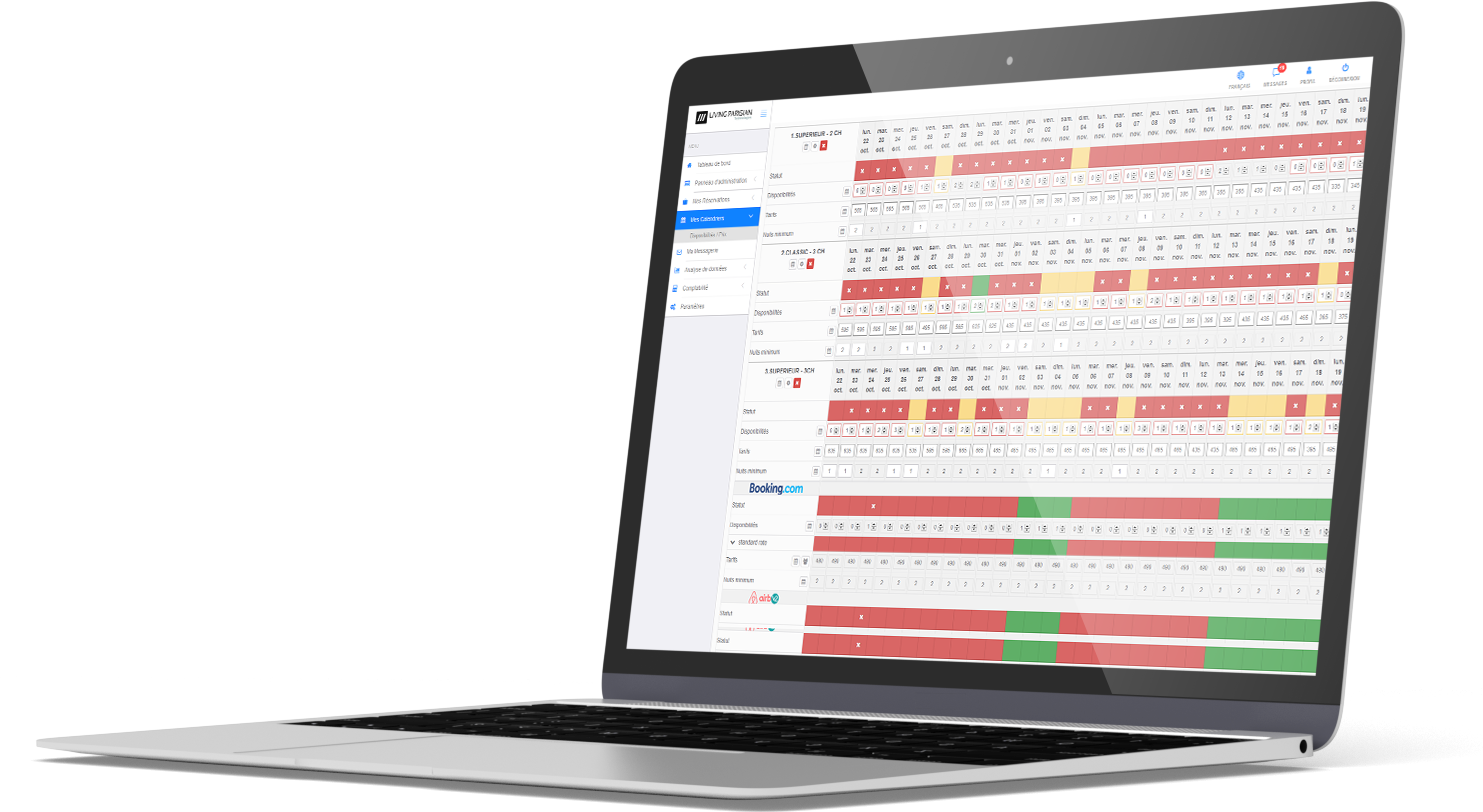 The Online Check-in: have your guests pre-checked in before arrival
---
The Online Check-in is a worldwide unique system to have your guests pre-checked in. Anticipate their needs with an ergonomic and entirely modular tool. Like when they take flights, your guests will let you know about all their demands before their arrival.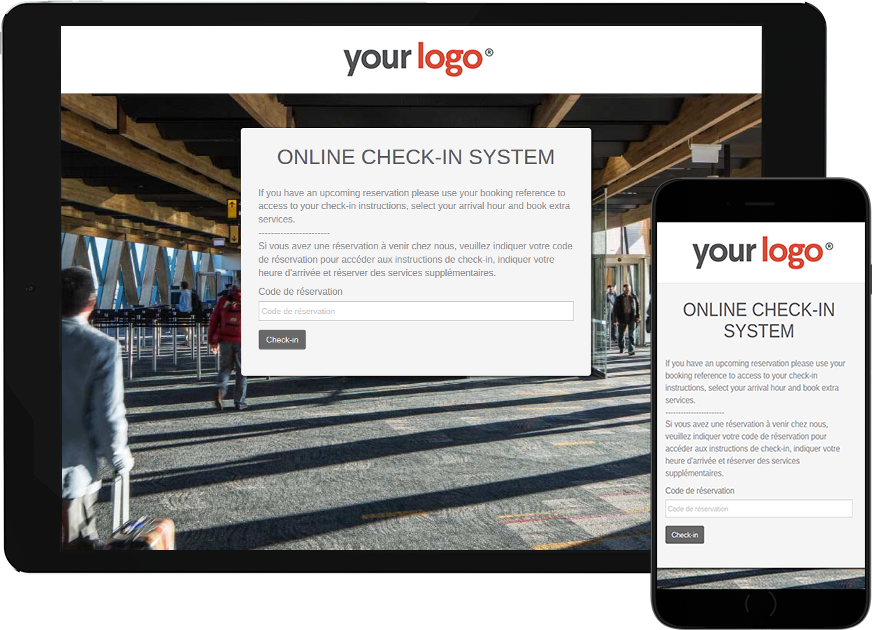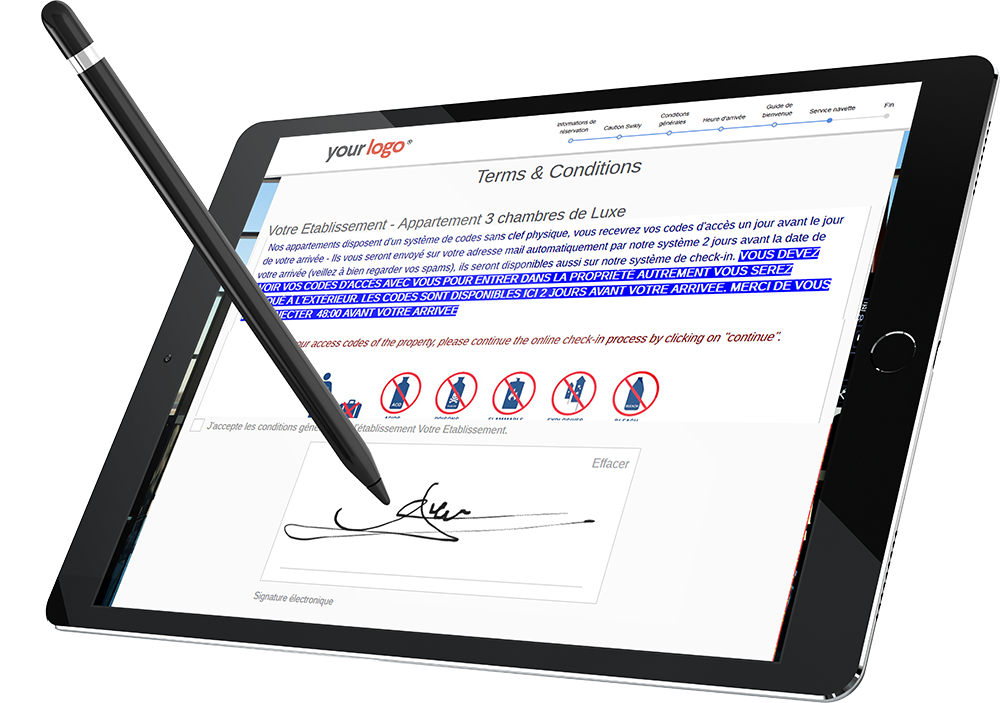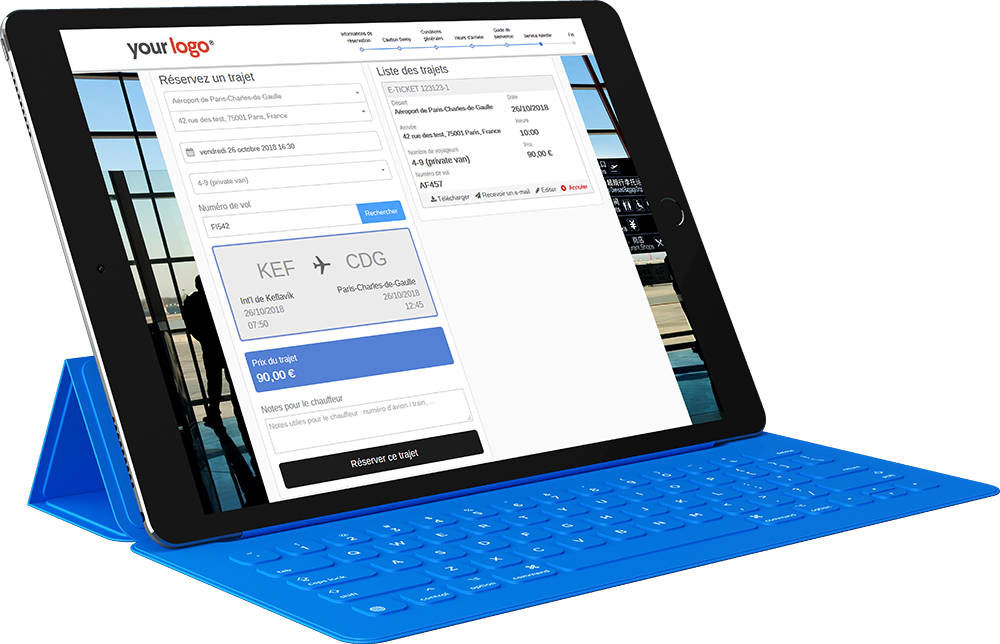 Be'Living: we handle it all!
---
With Be'Living, do not worry about anything! Our professional team will direct Anywhere and the Online Check-in for you, assist your guests when needed and manage all your reservations.